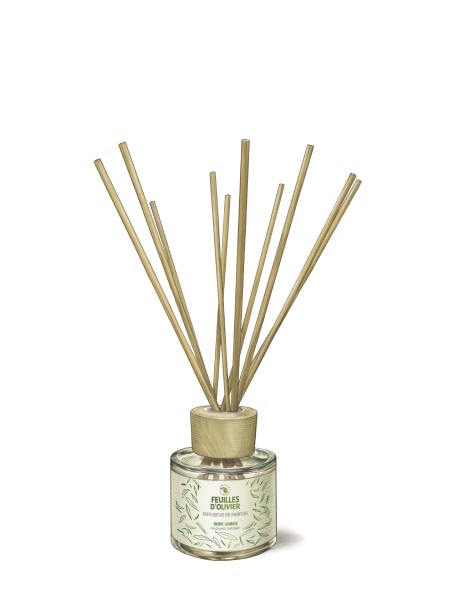  
"Olive Leaves" Diffuseur-Capilla 3.4 fl.oz
Il n'y a pas encore d'avis.
The sunny scent of olive blossoms, with fresh notes of herbs, olive leaves and citrus, enhanced by the warmth of a musky background, creates a fresh and dynamic atmosphere of spring in the olive groves in Provence. The fragrant diffuser olive leaves Un Olive en Provence, in its pretty glass bottle and its wooden cap, a real object of decoration, will diffuse a fragrance (elaborated with our Grasse perfumers) tonic and natural in all your interior for several weeks, and much more thanks to its diffuser olive leaves refill Une Olive en Provence.
Marry it with the indoor fragrance spray olive leaves, for a strengthened olfactory atmosphere.
All our packaging are 100% recyclables.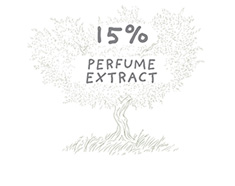 C'est grâce à sa feuille que l'olivier peut survivre en milieu aride. Quand il pleut, les cellules foliaires s'allongent pour emmagasiner l'eau. Et, en cas de sécheresse, les feuilles se rétractent et bloquent l'activité de photosynthèse au détriment des fruits.
How to use
Unscrew the wooden ring then remove plastic stopper and screw again the wooden ring. Add diffuser wooden stick inside glass bottle then let yourself be exalted by a sparkling fragrance, that smells spring in the olive yards in Provence.To restart the diffusion turn the sticks from time to time.
Ingrédients : Alcool denat 85%, parfum 15%.
Contient : d-Limonène, 1-(1,2,3,5,6,7,8,8a-Octahydro-2,3,8,8-tetramethyl-2-naphthyl) Ethan-1-one, pamplemousse essence. Peut produire une réaction allergique. Nocif pour les organismes aquatiques ,entraine des effets néfastes à long terme. En cas de consultation d'un médecin, garder à disposition le récipient ou l'étiquette. Tenir hors de portée des enfants. Facilement inflammable.
Conformément aux règles d'étiquetage du règlement n°1278/2008 dit CLP :



You might also like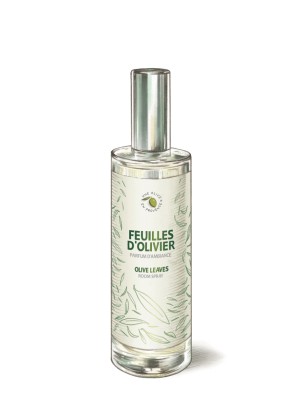 The sunny scent of olive blossoms, with notes of herbs, olive...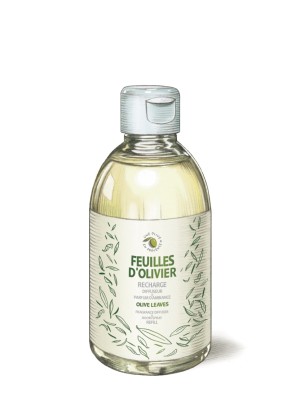 The sunny scent of olive blossoms, with notes of herbs, olive...