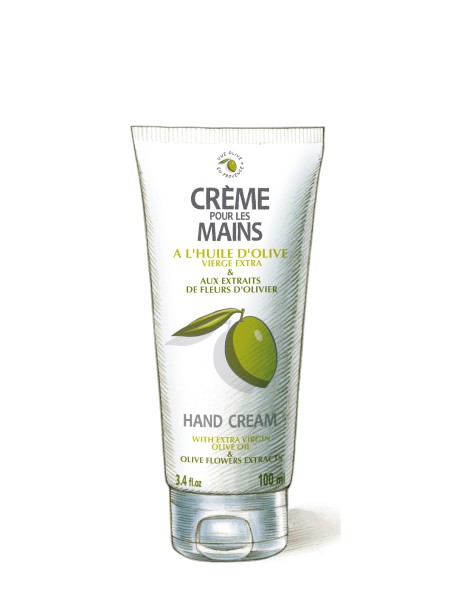  
Hand Cream with Olive Oil 3.4 fl.oz
Il n'y a pas encore d'avis.
Exposed to many assaults, constantly solicited, throughout the year it is important to take care of your hands. Feeding them is essential to reduce drying.
The hand cream Une Olive en Provence combines the properties of the olive tree with shea butter acting in depth with a strong supply of vitamin E, offering optimum hydration. The natural active ingredients that make it up, including olive squalane, olive leaf extract, rice starch, repair and combat skin aging while soothing and softening the hands.
Washing hands with a suitable product is the first step to have pretty hands, to avoid dehydration of the skin, it is better to choose a soap based on moisturizers like olive oil, we advise you to use the liquid soap Une Olive en Provence, then apply the hand cream once or several times a day. The ideal is to have the mini hand cream 30 ml Une Olive En Provence in your bag and apply it after each hand wash.
All our packaging are 100% recyclables.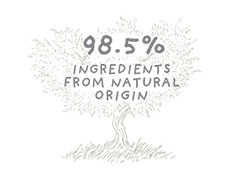 "Ah mon cher Theo si tu voyais les oliviers à cette époque-ci… Le feuillage vieil argent & verdissant contre le bleu. Et le sol labouré orangeâtre. C'est quelque chose de tout autre que ce qu'on en pense dans le nord, c'est d'un fin, d'un distingué".
Lettre de Vincent à Theo van Gogh, Arles, dimanche 28 avril 1889.
How to use
Apply at any time of the day, ideally after any aggressive action for the skin. Take time, ideally once a day, to execute a few circular pressures on your palm, working from the top of your fingers to the wrist. Cover your palm with your fist and proceed to small movements. Then gently stretch up your fingers as you pull.
Ingrédients : Aqua, Glycerin, Butyrospermum Parkii Butter, Cetearyl Alcohol, Glyceryl Stearate, Squalane, Dicaprylyl Carbonate, Ceteareth-20, Hydrogenated Olive Oil Caprylyl Esters, Olea Europaea Fruit Oil, Ceteareth-12, Olea Europaea Flower Extract, Olea Europaea Leaf Extract, Parfum, Sodium Levulinate, Betaine, Potassium Sorbate, Sodium Anisate, Ammonium Acryloyldimethyltaurate/VP Copolymer, Sodium Stearoyl Glutamate, Tocopherol, Helianthus Annuus Seed Oil, Linalool, Limonene, Alpha-Isomethyl Ionone, Amyl Cinnamal, Coumarin, Eugenol, Geraniol, Citronellol, Cinnamal, Cinnamyl Alcohol, Citric Acid, Sodium Benzoate
You might also like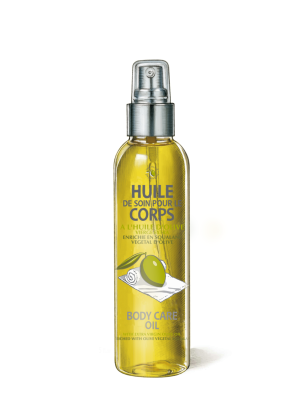 A clever blend of oils for immediate confort The...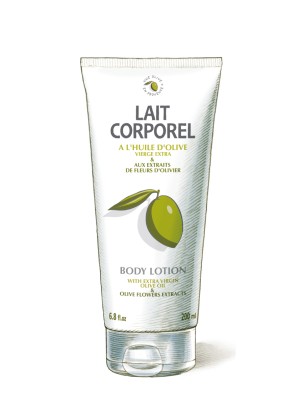 The sweetness of olive oil combined with shea butter....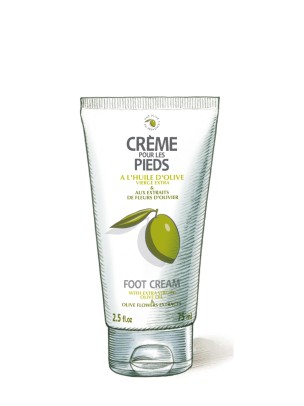 A nice ally of your feet!   Une Olive en Provence has...