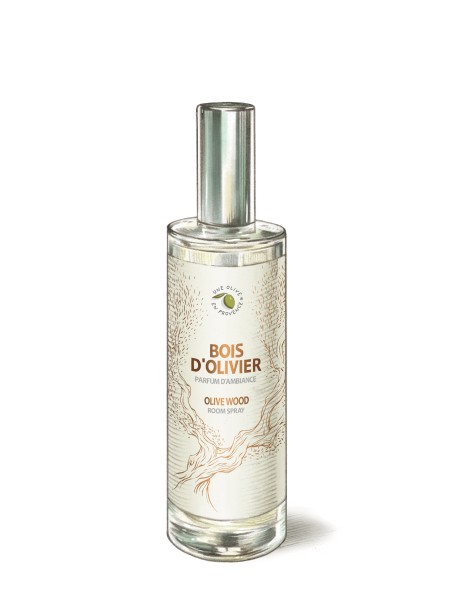  
ROOM SPRAY "OLIVE WOOD" 3.4 FL.OZ
A wooded and powdery fragrance.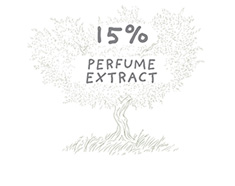 Spray your home and let yourself be immersed by a voluptuous and wooded fragrance evoking summer evenings in Provence.
"L'olivier est réputé pour son bois très compact, très lourd et très dur. C'est en bois d'olivier que sont faites les massues d'Hercule et c'est avec un pieu en bois d'olive qu'Ulysse terrasse le Cyclope dans l'Odyssée."
Symbole de force
How to use
Spray at 30cm from any surfaces.
Ingredients : Alcohol Denat 85%, Parfum 15%.
Contient :
1-(1,2,3,5,6,7,8,8a-Octahydro-2,3,8,8-tetramethyl-2-naphthyl) ethan-1-one, (ethoxymethoxy) cyclododecane,6,7-Dihydro-1,1,2,3,3-pentamethyl-4(5H)-indanone, Linalyl acetate, Acetyl cedrene, Citral, Linalool, alpha-iso-Methylionone,d-Limonene, beta-Pinene.
Peut produire une réaction allergique. Nocif pour les organismes aquatiques ,entraine des effets néfastes à long terme. En cas de consultation d'un médecin, garder à disposition le récipient ou l'étiquette. Tenir hors de portée des enfants. Facilement inflammable.
Conformément aux règles d'étiquetage du règlement n°1278/2008 dit CLP : 



You might also like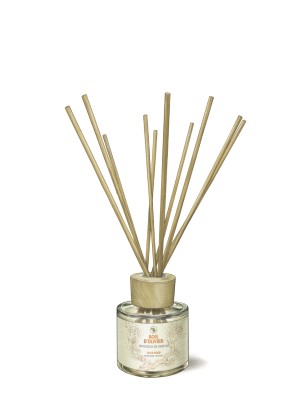 A wooded and powdery fragrance.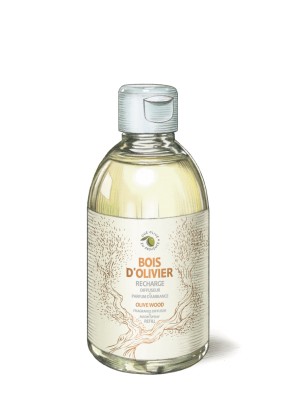 A wooded and powdery fragrance.